Seasons Greetings
December 21, 2020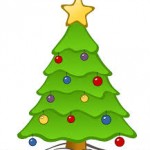 Season's Greetings to you from Arena School of English!
2020 has been a strange and difficult year. We are very proud of our amazing students and staff who have been so resilient and positive throughout the year. In challenging circumstances our students have continued to work so hard in class and outside of class to progress their English language skills and achieve their study goals.
We would like to thank you all for your support of the school during this difficult period and the many positive messages we have received. This means a lot to the school management and staff who have continued to work hard throughout the year to provide a high quality service.
We are very optimistic that 2021 will be a much better year for everyone and we hope that there will be a return to normality by the summer if not earlier.
In Arena School of English we are looking forward to getting back to what we do best face-to-face in 2021!! – High quality English language courses, first class professional student services, great cultural & social experiences, friendly & welcoming accommodation. We want you to be a part of this in 2021!
The school office will be closed from today until 5th January with limited access to emails only.
Happy Christmas and Happy New Year, 
The Arena Team