Dublin is an excellent city to learn or improve your English in 2018 because:
Dublin English is the same as standard British English. The English language has been in Dublin since the 12th century (over 800 years!)
In Dublin, English is spoken very clearly and it is generally quite easy to understand.
Dublin is a cosmopolitan European capital city, yet it is a relatively small city so it is easy to get to know the city while you learn English.
Dublin is a very friendly city and it is easy to make friends and practise your English.
Ireland is in the EU and the Euro is the currency in Dublin.

Arena School of English is owned and managed by Dubliners. We know the culture, history, society and sport of Dublin and we want to share our great city with you while you learn English in Dublin.
Dublin is situated on the beautiful Dublin Bay on the banks of the River Liffey. Dublin is the capital city of Ireland and has a population of 1.3 million, so not too big and not too small. It is a city of writers, artists and musicians and is famous all over the world for its literary tradition and contribution to the English language. In 2010 Dublin was named as a UNESCO City of Literature.
Famous Dublin writers include James Joyce, Samuel Beckett and Oscar Wilde and Dublin is famous for being the home of the world's biggest rock music group – U2.
Today Dublin is a modern, young and vibrant city and is also considered by many people to be the friendliest capital city in Europe. You can spend the day visiting the cultural and historic sites including Dublin Castle and St Patrick's Cathedral and then spend the night drinking Guinness and listening to music in one of the many pubs in the exciting Temple Bar area, only ten minutes walk from the school. Dublin is great, we know you will love it and you will love learning English in Dublin!
Dublin Airport
Dublin Airport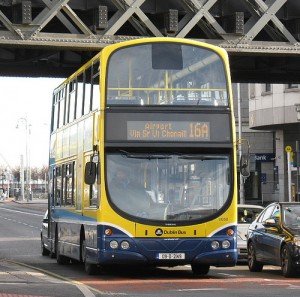 is located approximately 7km north of the city centre and Arena School of English. The number 16 bus, part of the Dublin Bus network, goes from the airport to Camden Street – two minutes walk to Arena School of English.
Buses leave about every 20-30 minutes and the last bus is at 22.40. The price is about €2.80. At night there are direct buses to the city centre which cost about €7 and taxis which cost about €30 to the city centre.
Arena School of English provides the option to book an airport transfer on your arrival directly to your school accommodation.
Finding a job in Dublin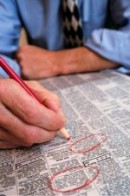 Dublin has a vibrant economy and jobs are available in 2018. Dublin is known as 'Europe's Silicon Valley' because many big multinational companies have their European headquarters in Dublin including Google, Facebook, Twitter, Yahoo, Linkedin, Airbnb, Dropbox, Amazon, Microsoft, ebay, Paypal, IBM and Intel. In Dublin there are also many casual jobs available in bars, cafes and shops.
Arena School of English regularly offers a CV Clinic to students – FREE. We provide expert assistance with preparing your CV, interview preparation and techniques, advice on where to send your CV in Dublin, advice on rates of pay, tax, bank accounts, etc.
The best websites for jobs in Dublin are: IrishJobs.ie, RecruitIreland.com, Jobs.ie, Monster, indeed.
Arena School of English is located in central Dublin very near to: