Arena School of English is an Irish owned and managed, specialist English language school for adult students, located in Dublin city centre. We are committed to providing high quality English language training and a great cultural experience to our students.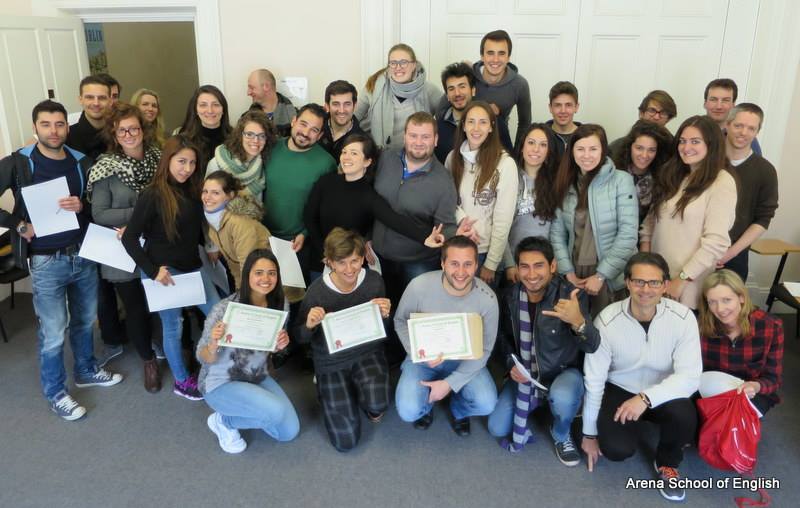 The school is located in a beautiful historic building in a fantastic location in central Dublin beside Saint Stephen's Green Park, five minutes walk from Dublin's main shopping area Grafton Street.
Because we are a medium-sized English language school you will experience the best aspects of a large school and a small school combined. You will meet other students from different countries who are also in Dublin to learn English or who are living and working in Dublin and studying English part time. The other students in your English class will be of the same level and they will all be adults. You will make great friends when you are in the school.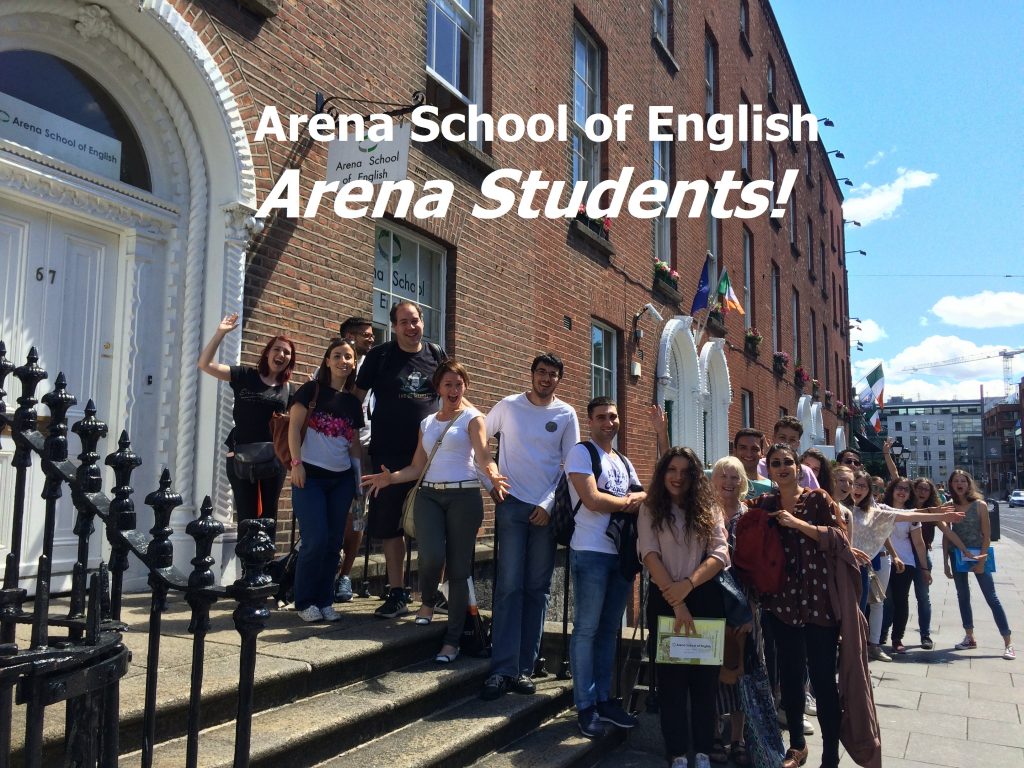 We provide a very personalised and friendly school environment where every student is important and feels a part of the school – our students often say that we are like one big family!
For the most recent photos of our English school and testimonials from other students please click on our Facebook page.
Accreditations
Arena School of English is recognised by ACELS, a service of Quality and Qualifications Ireland, for English language education. The school is also a member of Marketing English in Ireland (MEI), ELT Ireland and a Cambridge ESOL Exam Preparation Centre.
High Quality English Classes & Great English Teachers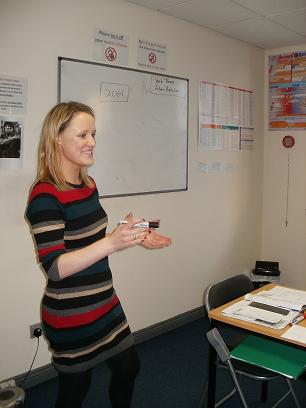 Before you start an English course at Arena School of English you will do an English level placement test to ensure that you are placed in the most appropriate English class according to your current level of English.
The English level placement test has three parts – grammar, writing and speaking. It can be done at the school (it will take about 30 minutes) or on the internet and skype or telephone before you arrive if you are not in Dublin.
Each English class level has a carefully planned syllabus and textbook which ensures that students get the maximum amount of practice in the four main skills – English listening, English speaking, English reading and English writing. Our classes have a large element of conversation and pronunciation based activities which provide students with the practical English skills necessary for everyday life.
Our English teachers are all native English speakers, fully qualified and highly experienced and they ensure that our English classes are always well planned and also interesting and fun. Class sizes are usually small, with an average of 10-12 students, so every student receives individual attention and the good mix of nationalities means that there is a vibrant atmosphere in each English class.
Students can choose to study English at a time that suits them – Morning, Afternoon, Evening. You can also choose the number of hours per week that you want to study – from 4 hours to 25 hours – depending on your timetable.
Great Course Prices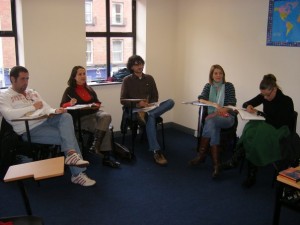 We are happy to offer you high quality English classes at a price you can afford. Our prices are the best in Dublin for high quality, small English classes with great teachers. How is this possible?
Our philosophy is to provide very high quality classes and an excellent programme of extra-curricular and social activities that will guarantee that you will want to stay with Arena School of English, return to us again in the future and also tell your friends about our great school. We want to build a long-term relationship with our students and to make sure that you enjoy learning English in Dublin.
Fun and Vibrant Atmosphere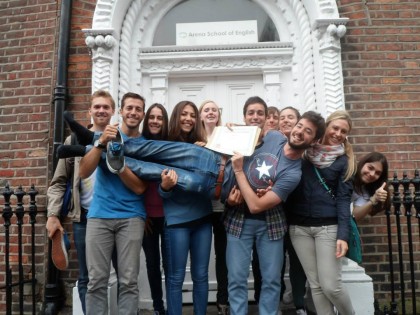 Arena School of English has a fun and vibrant atmosphere combined with a professional and serious learning environment. Classes are fun and dynamic and when you are not in class you will have the opportunity to practise your English with our staff who are all native English speakers and also other students from all over the world.
We know how important it is for you to enjoy learning English and to also enjoy your time in Dublin. Our school is located in a student area of Dublin city centre beside many bars, cafes, shops, music venues and cultural attractions.
Arena School of English is professional but also informal and friendly.
Facilities and Services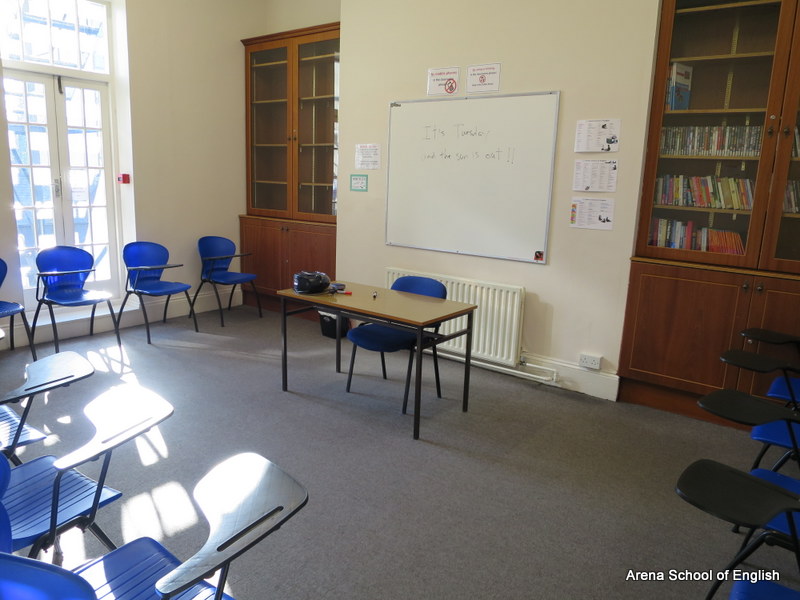 Find out more about our English School Facilities and Services.
Our Staff Profile
All teachers and staff at Arena School of English are native English speakers with university degrees and teaching qualifications which are recognised by the Department of Education in Ireland and ACELS/QQI.
Our teachers are experienced and friendly and will make sure you have a fantastic learning experience at Arena School of English. Meet us for a pint of Guinness and practise your English in the pub on a Friday! Our teachers and staff are the friendliest in Dublin! Meet the team.
Arena School and Education in Developing Countries
Find out more about Arena and Education in Developing Countries.