Arena School of English is happy to arrange accommodation for you while you study English in Dublin. We can offer you a choice of different types of accommodation.
Host Family Accommodation
Practise your English with an Irish Host Family! We have carefully selected each of our families to ensure you are provided with friendly and comfortable accommodation. Host families we select are located on direct tram or bus lines to the school with an average travel time to and from the English school of only 25-45 minutes.
Single Private Room: From €195 per week including breakfast & evening meal every day and laundry every week.
Twin Room: From €175 per week per person including breakfast and evening meal every day (available only for two friends together).
City House Share Accommodation
This is Self-Catering Accommodation located in Dublin city centre normally 15-25 minutes walk from the English school. We have a limited number of private rooms available in houses and you have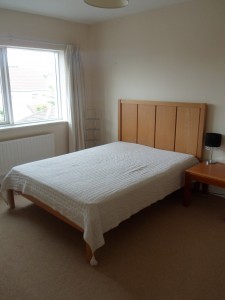 full use of the accommodation's kitchen, washing machine, etc.
Prices for a single room from €225 per week. Please contact the school for more information.
Student Apartments / Residence
Available in May, June, July, August.
We have a number of student apartments available in Dublin city centre within 20-30 minutes walk of the school or less by tram/bus. You will have a private room with a shared bathroom and you will share the kitchen and living room with other students. Please contact the school for more information.
General Information

There is a €60 Accommodation Administration Fee for every booking.
School Accommodation is only available for students attending a Morning Course (15 or 20 Hours) or Intensive Course (25 Hours) for a minimum of two weeks. Students attending a one week course should arrange accommodation independently.
Students must arrive on a Sunday.
Utility bills and Wi-Fi are included in the price.
All accommodation types are subject to availability. Students should book and pay for their accommodation as far in advance as possible to confirm the reservation.
Please contact the school for more detailed information on school accommodation.
Other Accommodation in Dublin
Other short-term accommodation is available on airbnb and hostelworld. If you are coming to Dublin for longer than 3 months the cheapest option is to rent an apartment in Dublin or find an apartment to share with other people. Visit the website daft.ie
Airport Transfer
Arena School of English can collect you at Dublin Airport on your arrival and drive you to your accommodation for a fee of €80. Flights must arrive before 22.00.