Seasons Greetings!
December 17, 2021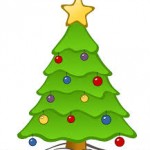 Season's Greetings to you from Arena School of English!
2021 has been another strange year for us all with the continuation of the pandemic and our classes online for the first part of the year, however since September we have seen a relative return to normality with in-person classes and no restrictions on travel to Ireland for students and the school is slowly returning to normal.
The school staff have continued to work hard throughout the year to provide a quality service and support our students and our students have continued to work hard in class and outside of class to progress their English language skills and achieve their study goals.
We are very optimistic and hopeful that 2022 will be a great year for us all!
The school office will be closed from 17th December until 4th January 2022.
Happy Christmas and Happy New Year, 
The Arena Team