National Decorative Arts Museum & Collins Barracks
June 8, 2018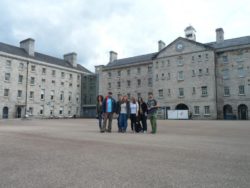 From 14.15 until 17.15
FREE EVENT
Visit to the National Decorative Arts Museum & Collins Barracks!

At this National Museum of Ireland you'll find Irish haute couture garments, silver, jewellery, ceramics and exhibitions exploring Irish military history, including the 1916 Easter Rising.

Leaving from Arena at 2.15pm. Please sign your name at reception if you'd like to come.